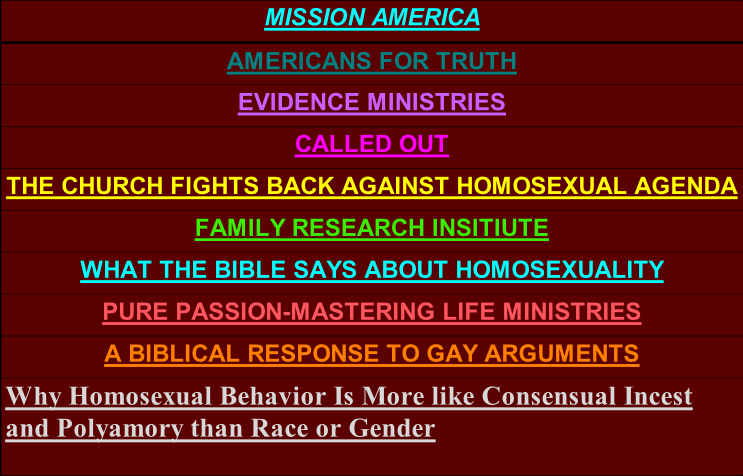 PLEASE NOTE: While we agree with the material posted on these sites when I posted the links here I cannot vouch for any additions or changes since the links were originally posted. If you see any questionable comments or material on any of the site associated with these links, please let us know. If we agree we will remove the links and give you a free gift for notifying us. Our goal is not to bash, attack or endanger homosexuals, only to love, edify and inform them. Please let us know if you feel that we have failed in our goal, your views and comments are welcome.
These are extremely important videos about the homosexual agenda, please take notes and pass this information on. We need to educate as many people as we can because there is a major misinformation campaign being pushed in the media and education and even in many areas of government. Don't be deceived, get informed.
Click the hamburger icon (or right in front of the arrow point to view the play list

IF you think the homosexual agenda is just a matter of crying wolf, think again.
These video are just a few more that explain why homosexual activists are not to be trusted with power. The spirit that drives them will not stop at acceptance but will strive to corrupt moral standards.